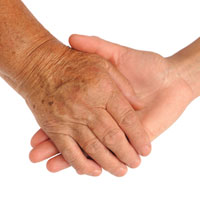 The only topic people don't like talking about more than death is getting old and becoming incapable of looking after oneself.
Sadly, with the Australian population over the age of 70 likely to reach nearly four million in the next 20 years, aged care is an issue that will be of increasing concern to a growing number of people. It is not just older Australians who need to understand how aged care works – anyone with aging parents may find themselves having to understand a complex system at very short notice.
Many people will make private arrangements for their retirement living. They may stay in their own homes, perhaps with help from family or other carers. Some will move into a retirement village and retain their independence. For others, a time will come when they need a higher level of care.
Levels of care
Residential aged care is provided at either low level (hostels), or high level (nursing homes). Some facilities will provide both levels of care, and the standards of different homes vary from basic to luxurious. Not surprisingly, costs vary accordingly. The government has merged high and low level care into a single level of care for all residential aged care facilities as from 1 July 2014.
Government support
The government provides substantial assistance with the costs of aged care, and eligibility for government support is determined by Aged Care Assessment Teams (ACAT). Aside from making an assessment of the need and level of care required, the ACAT may also be able to assist in finding an appropriate place. Most people prefer to make their own choice, and it is worthwhile visiting a number of facilities. Quite often available places are subject to existing vacancies so it may be necessary to apply to a few establishments.
Not all needs are the same
Sometimes the need for aged care can arise at very short notice. For example, a stroke or a broken hip may be the trigger for an immediate move. The stress of entering aged care can be considerable and this isn't helped by the overwhelming range of facilities on offer and the complexity of funding arrangements.
The emotional upheaval on all parties can be eased by early planning and open discussion within families. We can help you, talk to us.
For more information on this subject feel free to get in touch with us click here
To receive free updates on relevant information click here
To read more about our specialised service offers for Aged Care please click here