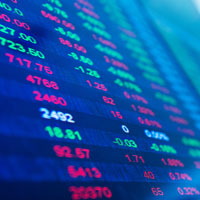 In 2022/23 SMSF trustees should no longer be relying on any ATO relief relating to the ongoing impacts of COVID-19. For the 2022/23, the ATO is expecting SMSF trustees to fully comply with their obligations under the super and tax laws. The ATO is expecting auditors to return to reporting contraventions previously covered by the following relief measures:
In-house asset relief – For SMSFs that had an in-house asset at 30 June 2022, the trustees will be required to reduce the market value of the SMSF's in-house assets to below 5% by 30 June 2023 in accordance with the written plan that was previously prepared.
Rental relief – From 1 July 2022, COVID-19 is no longer a valid reason for any rental relief such as a rent reduction, waiver, or deferral. SMSF trustees need to ensure that all rent is at an arm's length rate.
Loan repayment relief – From 1 July 2022, any LRBA should have reverted to the original terms of the loan to ensure that the arm's length requirements are met. Where the COVID19 loan relief resulted in a variation to the original term of the LRBA, provided interest was accrued and repayments made in accordance with the varied terms, the ATO will consider the LRBA to be consistent with an arm's length dealing.
Residency relief – Any SMSFs with trustees overseas will need to ensure that their SMSF can meet the residency test in 2022/23 to maintain its complying status.
Note:  As part of the 2021/22 Federal Budget, the Government proposed to relax the residency requirements for SMSFs by extending the central management and control timeframe for temporary absence from two years to five years.
The active member test was also to be removed, allowing members who are temporarily absent to continue to contribute to their SMSF.
Although these measures were proposed to start on 1 July 2022, we have yet to see anything further on this announcement.
For more information on this subject feel free to get in touch with us click here
To read more about our specialised service offers for SMSF please click here
Disclaimer and Warning
The information above is of a general nature only.  It should not be used as a source to make financial decisions.  It's also important to note that the legislation and figures related to this topic tend to change regularly and therefore the information above may not reflect the current status.  We recommend that if you are looking for advice on this matter, you should contact us.