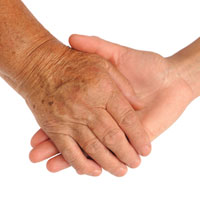 From 27 February 2017, the way home care packages are administered changed. The main changes are:
The home care packages allocated to individuals has replaced the previous system where home care packages were allocated directly to home care providers.
A new national queue prioritises access to home care packages through My Aged Care. Individuals can change home care providers more easily and any unspent home care package funds (less any exit amounts) will move to the new home care provider.
The new system is aimed at giving individuals more flexibility and choice as to who delivers their home care services and the type of care they receive.
Importantly, the fees that individuals pay (basic daily fee and income tested fee) are unchanged under the reforms.
ACCESSING A HOME CARE PACKAGE UNDER THE NEW SYSTEM
From 27 February 2017, individuals wanting to access a home care package need to follow the following steps:
1. ACAT assessment

The first step to accessing a home care package is to contact My Aged Care on 1800 200 422 and arrange an Aged Care Assessment Team (ACAT) assessment.
ACAT will assess individuals to determine the level of home care package they require based on their care needs:
Level 1 – Basic care needs
Level 2 – Low level care needs
Level 3 – Intermediate care needs
Level 4 – High level care needs
Prior to the changes, ACAT would assess individuals as eligible for broad-banded levels (level 1-2 or 3-4). However under the new rules, ACAT determines a specific package level. Individuals who were approved for home care prior to 27 February 2017 were automatically approved for the higher level of their broad-band.
2. National queue
Individuals will receive an approval letter from My Aged Care that specifies the level of home care package approval and priority of care. This letter then determines their place in a national queue.
The national queue allocates home care packages based on the individual's needs, regardless of where they live.
Under the previous system, home care packages were allocated to specific home care providers. Individuals then registered with providers in their area and were allocated a package when a local provider had availability. This led to significant variations in waiting periods across Australia.
3. Research home care providers
While waiting on the national queue for a package to become available, individuals should research home care providers in their area to determine their preferred provider.
The My Aged Care website myagedcare.gov.au has a 'Find a service' section where individuals can search for home care providers in their area.
The website provides information on the types of services provided, the level of home care packages they service (levels 1, 2, 3 or 4) and fees and charges.
Information such as the "average percentage of package available for services" is provided which takes into account the amount of home care package funds that remain for services after provider fees, such as administration or case management fees, have been taken into account.
The 'maximum exit amount' is also listed which is the maximum amount the home care provider can deduct from unspent home care package fees if the individual changes home care providers.
4. Home care package assigned
Once the individual reaches the top of the national queue, they will receive a letter confirming they have been assigned a home care package. This letter will include a referral code.
The assigned home care package will either be at their ACAT approved level or an interim level while waiting for a package at their approved level to become available.
For example, if Bill is approved for a level 3 home care package, he will be eligible for level 1, 2 or 3. If he gets to the top of the national queue for a level 2 package and accepts the package, he can later move to a level 3 package when one becomes available.
5. Enter into a home care agreement
Individuals should contact their preferred home care provider and meet with them to discuss their care needs. They also need to advise the home care provider of their referral code.
Home care providers will work with the individual to develop a care plan and an individual budget which forms the basis of the home care agreement.
Individuals have 56 days from being assigned a home care package to enter into an agreement with home care provider. There is an option to extend this period by 28 days.
If they do not enter into an agreement in this time frame, their home care package will be withdrawn.
Aged Care & Home Care can seem complex.  We have a special offer for general advice for $225.00.
Please click here for more information.
For more information on this subject feel free to get in touch with us click here
To receive free updates on relevant information click here
To read more about specialised service offers for Aged Care please click here