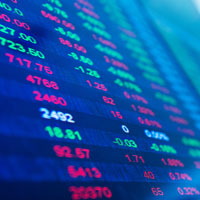 For members of a superannuation fund to take money out of their super the member needs to meet a condition of release.  The following are the conditions that will allow the member to access their super with "nil" cashing restrictions (there are a few more conditions of release however they do have a cashing restriction).  When a member meets one of the conditions and notifies the Trustee their Super benefit will become unrestricted non-preserved. This means that the member can take this amount out at any time but he does not have to.  It also means that the member can start an exempt current pension income stream (ECPI).  (To read more about ECPI click here).
Retirement on or after preservation age (for more information regarding preservation age click here)
Attaining age 65
Permanent incapacity
Terminal medical condition
There are few more conditions that are less common.
If a member held restricted non-preserved amount termination of gainful employment (at any age) will change the benefit to unrestricted non-preserved.
Termination of gainful employment with a standard employer-sponsor of the regulated super fund on or after 1st July 1997 where the member's preserved amounts in the fund at the time of termination are less than $200
Being a lost member who is found, and the value of whose benefit in the fund, when released is less than $200.
The member's death also creates a condition of release with "nil" cashing conditions however such an event creates a compulsory cashing as soon as practical after the member dies.
For more information on this subject feel free to get in touch with us click here
To receive free updates on relevant information click here
To read more about our specialised service offers for SMSF please click here