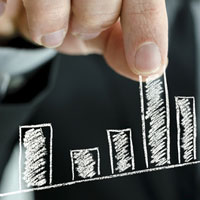 NO NEW GRANTS OF WIDOW ALLOWANCE – LEGISLATED
From 1 July 2018, there will be no new grants of Widow Allowance. This measure was originally proposed to commence from 1 January 2018.
Widow Allowance is available to women:
born on or before 1 July 1955, and
widowed, divorced or separated since turning 40, and
little or no recent workforce experience.
While there are no new grants of Widow Allowance from 1 July 2018, those who would otherwise be eligible and who claim Newstart Allowance will be exempted from the activity test.
NEW CHILD CARE SUBSIDY REPLACES CHILD CARE BENEFIT AND REBATE – LEGISLATED
From 2 July 2018, a new single Child Care Subsidy payment will replace the Child Care Benefit and Child Care Rebate.
Eligibility for the subsidy will be determined by an income test and an activity test.
The level of subsidy is based on family income and up to 85% of fees paid, to the hourly fee cap applicable. Entitlement cuts out where family income exceeds $350,000.
Combined family income 
Subsidy per cent of actual
fee charged (up to hourly cap)
Up to $66,958
85%
More than $66,958 to below $171,985
85% – [0.01 x (family income – $66,958)]
$171,958 to below $251,248
50%
$251,248 to below $341,248
50% – [0.01 x (family income – $251,248)]
$341,248 to below $351,248
20%
$351,248 or more
0%
For families earning more than $186,958, an annual subsidy cap of $10,190 per child will apply.
For more information on this subject feel free to get in touch with us click here
To receive free updates on relevant information click here
To read more about specialised service offers for Financial Planning please click here