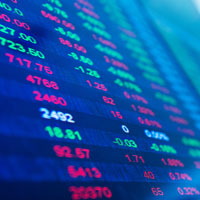 Clients receiving Centrelink entitlements who are impacted by the income or assets tests may wish to update their account based pension balances and income with Centrelink as it could result in increased Centrelink entitlements.
Clients can update account balances via myGov for both deemed and grandfathered account based pensions. They can also update annual payment information for grandfathered account based pensions.
Deeming rates for deemed account based pensions (i.e. ABPs that commenced on or after 1 January 2015 or ABPs that commenced before 1 January 2015 where the client has not been in continuous receipt of an income support payment) were also reduced, effective 1 May 2020. This means some clients may be receiving increased age pension as a result, and may wish to revise the amount of income they are drawing from their account based pension.
SMSF can seem complex.  We have a special offer for general advice for $225.00.
Please click here for more information.
For more information on this subject feel free to get in touch with us click here
To receive free updates on relevant information click here
To read more about our specialised service offers for SMSF please click here