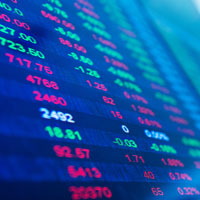 There are some changes that came into effect from 1 July 2020, as follows:
Eligibility to make super contribtution at age 65 and 66
Previously, people aged 65 and 66 would need to meet the work test to be eligible to make super contributions. (The work test is a draconian requirement to work at least 40 hours in a consecutive 30-day period within the financial year that the super contribution is to be made.)
Although the age rule has been relaxed, there is a catch: Only people under the age of 65 can use the three-year bring-forward rule on super contributions.
In other words, people who are 65 and 66 can still only contribute up to $25,000 a year pre-tax and $100,000 a year post-tax. They cannot rely on the $300,000 bring-forward rule like those un¬der the age of 65. Hume says a bill is before parliament to allow the three-year bring-forward rule to be used by those aged 65 and 66.
Spouse contribution
From 1 July 2020 the receiving spouse age has been extended to up to age 75, prior to the change the age was under 69.  There is no age limit for contributing spouse.
Contributing since retirement up to 74
Last year there was a new rule introduced that for people with a super balance below $300,000 they can make a contribution in the financial year after they have retired, without meeting the work test up to age 74.  For example a person aged 69 and retired this year with a super balance below $300,000, this person will be able to make $100,000 after tax super contribution (personal cap allowed) and $25,000 concessional contribution in the next financial year, even though they do not meet the work test.  It's important to note that this can only be used in the financial year immediately following the retirement year.
SMSF can seem complex.  We have a special offer for general advice for $225.00.
Please click here for more information.
For more information on this subject feel free to get in touch with us click here
To receive free updates on relevant information click here
To read more about our specialised service offers for SMSF please click here