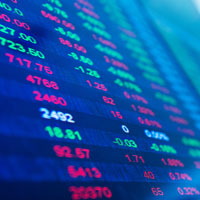 Draft regulations released on 17 July 2018 propose to extend SuperStream to SMSF rollovers from 30 November 2019.
To date, only rollovers between two APRA funds can be transferred electronically using SuperStream. This reform will allow SMSF members to initiate and receive rollovers electronically between an APRA fund and their SMSF.
The Government states the benefits of electronic interactions between SMSFs and APRA funds include:
reducing compliance costs for SMSF and APRA trustees by reducing current manual, paper based processes;
expediting rollovers between APRA funds and SMSFs, which can currently take months to action; and
improving the integrity of the superannuation system with the mandatory use of the Australian Tax Office SMSF verification service by APRA funds. This will verify SMSF data provided to APRA funds before a rollover can be processed.
SMSF can seem complex.  We have a special offer for general advice for $225.00.
Please click here for more information.
For more information on this subject feel free to get in touch with us click here
To receive free updates on relevant information click here
To read more about our specialised service offers for SMSF please click here