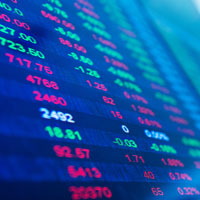 This year, SMSF trustees need to be attentive to auditing changes, the wind-down of coronavirus relief packages, the indexation of the transfer balance cap (TBC) and contributions cap on 1 July 2021 and more stringent surveillance of investment strategies.
2021 continues to be a dynamic year for SMSF auditing considering new auditor independence standards in 2020, the 2018-19 federal budget proposal to introduce once-every-three-year audits and two legal cases that saw auditors successfully sued by SMSF trustees. The lawsuits highlighted the discrepancy between what SMSF auditors considered to be their professional obligations and what judges decided. Depending on how SMSF investments are managed, audit costs could increase.
The increase of the TBC from $1.6m to $1.7m on 1 July 2021 prompts members to review their personal TBCs, which will vary depending on whether they have commenced a super pension before 1 July 2021 and the amount of TBC not previously used. Moreover, the scheduled increase of the concessional contributions cap from $25,000 to $27,500 and increases to the non-concessional contribution cap and maximum bring-forward amount means some SMSF investors may be able to contribute more without incurring excess contributions.
SMSF trustees should expect their fund investment strategies, which sets out the investment objectives and retirement goals, will be subject to greater scrutiny in the aftermath of new guidelines released by the ATO. Trustees will need to provide evidence they have reviewed the impact of 2020 on their investment strategy, even when their strategy has not changed. Proper consideration also needs to be given to asset diversification, particularly pertinent for funds with a large proportion of investments in one asset or asset class. The ATO wrote to about 17,700 SMSF trustees and their auditors in late 2019 to remind them to thoroughly consider the risks of investing in a single asset or asset class.
Asset valuations are also expected to be an auditing priority owing to updated valuation guidelines to ensure SMSF trustees can provide evidence to support the rationale behind asset market values.
The winding back of coronavirus stimulus will affect funds that hold property which must ensure lease agreements with tenants are adjusted accordingly.
Finally, legislation is being considered to increase the SMSF member limit from 4 to 6 members, bringing new opportunities for family SMSFs in the form of lower fees and additional investment flexibility.
SMSF can seem complex.  We have a special offer for general advice for $225.00.
Please click here for more information.
For more information on this subject feel free to get in touch with us click here
To receive free updates on relevant information click here
To read more about our specialised service offers for SMSF please click here