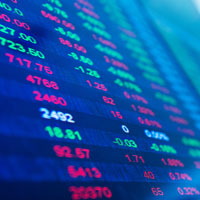 New rules have been introduced that require the Company Directors to apply for ID.  A new body called Australian Business Registry Services has been established to manage the ID registry.  The website for this body is www.abrs.gov.au
A director who has been appointed between 1 November 2021 to 4 April 2022 has 28 days to apply for the Director ID.  A director who will be appointed after 4 April 2022 will be required to apply for ID before appointment as a director.
Current directors (appointed before 1 November 2021) has until 30 November 2022 to apply for the Director ID.  This applies to any company director position including trustee companies or self managed super funds.
We will follow up with our clients to arrange for this requirement.
SMSF can seem complex.  We have a special offer for general advice for $225.00.
Please click here for more information.
For more information on this subject feel free to get in touch with us click here
To receive free updates on relevant information click here
To read more about our specialised service offers for SMSF please click here 
Disclaimer and Warning
The information above is of a general nature only.  It should not be used as a source to make financial decisions.  It's also important to note that the legislation and figures related to this topic tend to change regularly and therefore the information above may not reflect the current status.  We recommend that if you are looking for advice on this matter, you should contact us.