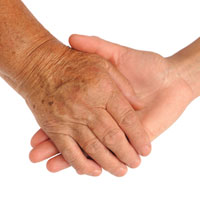 Aged care regulatory reform
The government has committed to provide over $300m in additional funding over 5 years from 2022–23 to implement the recommendations from the Royal Commission into Aged Care Quality and Safety and other initiatives to strengthen the regulation of the aged care sector and improve the health and safety of older Australians receiving aged care.
Initiatives to be funded include:
• improving the accountability and transparency of approved aged care providers through enhancements to the Star Rating system
• supporting the development and implementation of a new, stronger Aged Care Regulatory Framework to support the new Age Care Act which is due to commence from 1 July 2024
• establishing a national worker screening and registration scheme from 1 July 2024
• ensuring the Aged Care Quality and Safety Commission is appropriately resourced to deliver its audit and compliance program in 2023–24
• improving the food and nutrition in aged care through the development, monitoring and enforcement of food and nutritional standards.
The government says this measure builds on the 2022–23 October Budget measure titled Fixing the Aged Care Crisis which included:
• a plan to ensure aged care residents have access to a registered nurse in every aged care facility on site, 24 hours a day, seven days a week
• enabling every aged care resident to receive an average of 215 minutes of care per day
• ensuring better food for aged care residents.
• providing tailored support for older people with a disability.
Improving aged care support
From 1 July 2022
The government will provide additional funding over 5 years from 2022–23 to continue to improve the delivery of aged care services and respond to the Final Report of the Royal Commission into Aged Care Quality and Safety. Funding includes:
• extension of Disability Support for Older Australians Program
• introduction of a new General Practice in Aged Care incentive payment to improve general practitioner attendance and continuity of care in residential aged care homes, and to reduce avoidable hospitalisations
• a new place assignment system, allowing older Australians to select their residential aged care provider.
This measure extends the 2022–23 October Budget measure titled Implementing Aged Care Reform.
Improving the investment in Aged Care
The government will temporarily reduce the residential aged care provision ratio from 78.0 places to 60.1 places per 1,000 people aged over 70 years. The reduction in the ratio reflects the increasing preference of older Australians to remain in their homes and will save $2.2 billion over 3 years from 2024–25.
Funding pay increases for aged care workers
From 1 July 2023
The government will increase the wages of aged care workers by 15% from 1 July 2023.
This measure funds the outcome of the Fair Work Commission's decision on the Aged Care Work Value Case.
The increase will benefit 250,000 people including registered nurses, enrolled nurses, assistants in nursing, personal care workers, head chefs and cooks, recreational activities officers (lifestyle workers), and home care workers.
Younger people in residential aged care
From 2023-24
The government will provide additional funding over 3 years from 2023–24 to implement a number of initiatives to further reduce the number of people under the age of 65 living in residential aged care. Some of the initiatives include:
• providing targeted education and training packages for General Practitioners, clinical staff, social workers, carers, advocates, families, and other organisations, and people that support and influence the decision making of younger people in residential aged care
• establishing a central function in the Department of Health and Aged Care to support nationally consistent decision making on the eligibility of younger people seeking to enter residential aged care
• evaluating actions already taken by governments to reduce the number of younger people in residential aged care, to inform future initiatives.
For more information on this subject feel free to get in touch with us click here
To read more about our specialised service offers for Financial Planning please click here
Disclaimer and Warning
The information above is of a general nature only.  It should not be used as a source to make financial decisions.  It's also important to note that the legislation and figures related to this topic tend to change regularly and therefore the information above may not reflect the current status.  We recommend that if you are looking for advice on this matter, you should contact us.
Our sister company Forman Accounting Services Pty Ltd  offers a range of services please click