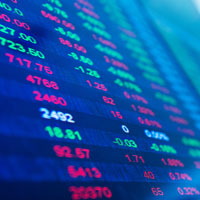 At the end of August, the ATO will write to SMSF trustees and their auditors if the fund holds 90% or more of the funds in one asset or single asset class. This is approximately 17,700 SMSFs.
The intention is to ensure SMSF trustees have considered diversification as part of the development of the fund's investment strategy.Trustees will be asked to review their fund's investment strategy and to ensure the reasons for investment decisions are clearly documented.
Investing a significant portion of the SMSF's funds in a single asset or asset class can be done under the legislation. However, the ATO wants to remind trustees to consider the possible risks associated with a lack of diversification and how it can impact the fund and members' interests.
When establishing or reviewing the fund's investment strategy, trustees must consider diversification (or the lack of) together with the associated risks.Regardless of the ultimate investment decisions, the basis should be documented, particularly for significant exposure to single assets or classes.
The ATO will also be asking auditors to review the documentation and investment strategy of those funds contacted as part of completing their compliance review.
SMSF can seem complex.  We have a special offer for general advice for $225.00.
Please click here for more information.
For more information on this subject feel free to get in touch with us click here
To receive free updates on relevant information click here
To read more about our specialised service offers for SMSF please click here